CEO Profile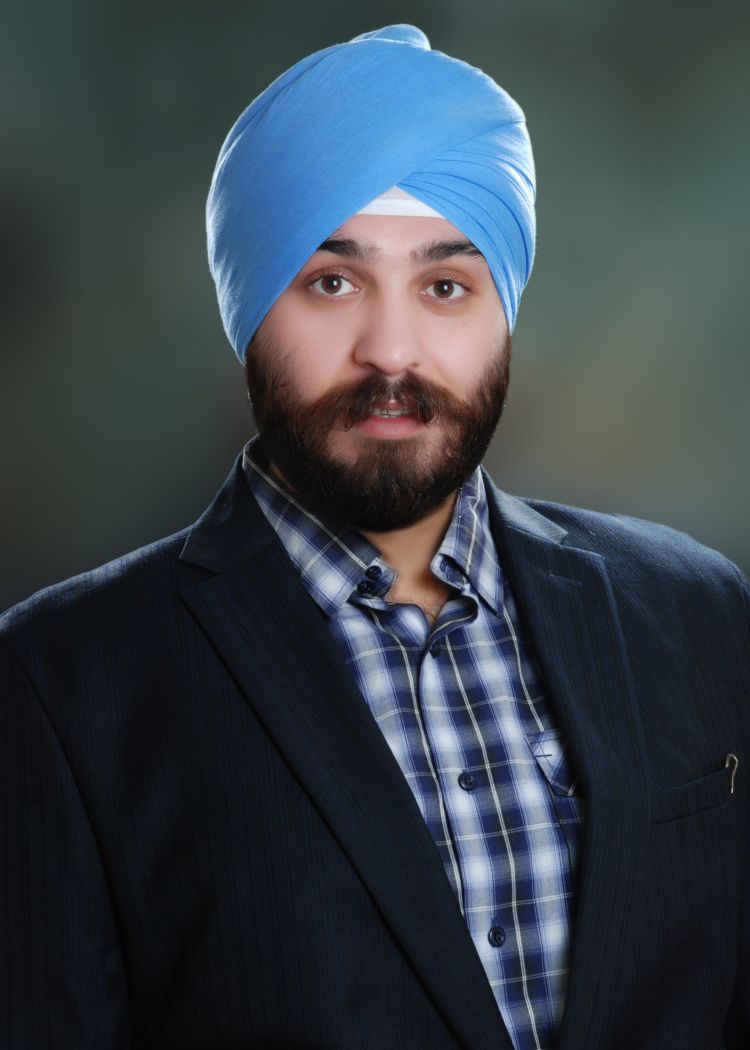 Er. Mandeep Singh,
MSc. Biochemical Engineering, University College London, University of London, England
B.E. Chemical Engineering, Bharati Vidyapeeth Deemed University, Pune, Maharashtra, India
Er. Mandeep Singh is a true mentor, career guide, academic counsellor and teacher, who is true to the values of education. If Christianity describes education as "One of the Seven gifts of Holy Spirit", he is truly gifted. He is bestowed as a Sikh, "a true disciple of lord as a student". He is renowned as the author of "Fundamental Skills in Scientific Communication". He is currently working on path breaking R&D projects for Biotechnology Industry like 'Extraction and Purification of Organic Hydrocarbons', 'Distillation and Bio-Refining', 'Physiochemical and Biochemical characterization of Biomolecules' and 'Fermentation Technology' through in-house facilities of VMG Academy & Consultants. A world-class solicitor in field of biochemical engineering and bioprocessing.
DIRECTOR Profile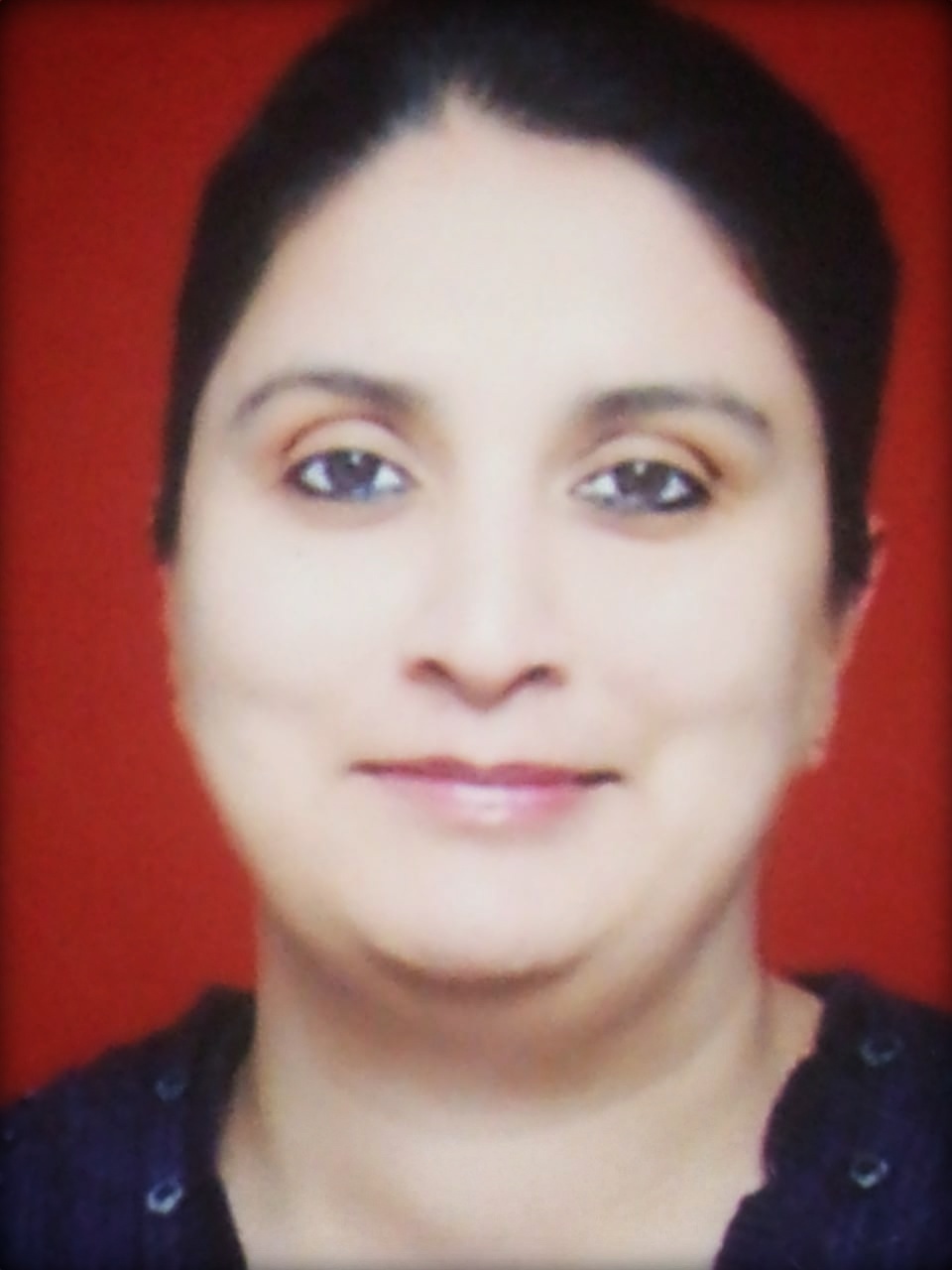 Sumeet Kaur Nayyar
B. Sc Hons. (Chemistry) & B.Ed., Regional Institute of Education, Bhopal, M.P., India
TGT Chemistry, Prudence Senior Secondary School, Ashok Vihar, New Delhi, India
Sumeet Kaur is a scholar in Chemistry and an excellent educator having teaching experience of more than fifteen years. She accelerated her career path from being a primary school teacher to middle school and currently teaches senior secondary students to prepare them for critical certificate exam assessed under CBSE board. Her approach to impart education is learner-centric and blends conceptual learning to students with the visual aid of real life examples, working models and technology. She knows her subject very well in both theoretical & practical aspects. Her key to success is sheer dedication, hard work, innovation and creativity. She motivates and inspires students to achieve academic excellence and self-confidence.
Message from CEO
I envisage a high quality of life for young aspirants in science & technology who wish to pursue STEM education and make successful careers as technical professionals such as Doctor, Engineer, Chemist, Pharmacist, Scientist or Technician. VMG Engineering and Life Science Academy is my institutional establishment in New Delhi, India that primarily aims to impart STEM education services & skill training to young learners. VMG Biotech Consultants is another vertical that primarily focuses on consultancy, contract research, documentation and digital publication services.
Our Vision:
Motivate and inspire students to pursue STEM subjects & technical education
Bring educational reforms using information technology
Create windows of opportunities for budding scientists, doctors & engineers
Our Aim:
Capacity building for STEM education services
Equip professionals with tools and resources for skill generation
Sustain world-class knowledge practices for industrial consultation, translation and interpretation
Our Objectives:
Provide cost effective yet good quality education to students of all age groups through internet
Promote STEM subjects and technical education
Accelerate professionals in their career path as tutors and consultants
Build a global strong network and community of academicians and professionals
Uphold high professional standards in research, and apprenticeship training
Foster institutional relationships for scientific & technical skills
Foster industrial relationships across healthcare, pharmaceutical, manufacturing, & allied sectors
Offer scientific advisory through internet and engage in KTP projects
At "VMG Academy & Consultants" we make professionals out of students before undergoing any undergraduate or postgraduate program of their choice. Our skill development courses and apprenticeship programs are especially developed through a series of consultations with subject experts in their respective field. We offer online & offline tutorial services for students and professionals to enhance their academic knowledge, communication, technical and working skills. The learning capacity of each individual differs hence; our skill programs focus on the needs of an individual but essentially impart cognitive learning and life skills as working tools for prospects to foster prosperity and success in life. Our range of technical & business consultancy services work towards mutual benefit of the society, academic universities, industry and government. We offer premium consultation and documentation services to various industrial sectors across pharmaceutical, healthcare, chemical, food & beverage manufacturing and packaging industry. We guide sports personnel, travelers, journalists, doctors, labor, farmers and veterinary practitioners in occupational healthcare. We believe in excellent advisory services and skills for generation of a sound base in healthcare delivery to future generations.
Thank-You